America Type / Top Discharge Condensing Unit
Features
High SEER efficiency for low cost electric bills.
Eco Friendly R410a refrigerant.
Five sizes available ranging from 18000Btu/h to 60000Btu/h cooling capacity.
Quiet top air discharge, operating sounds are minimized through upward discharge air flow. Low vibration for quiet operation.
Coils are constructed of copper tubing with protected aluminum fins for durability and long lasting efficient operation.
Reliable scroll compressor.
Fully exposed refrigerant connections and a single control panel cover make servicing easy.
Standard metal protective Jacket.
Installation Reference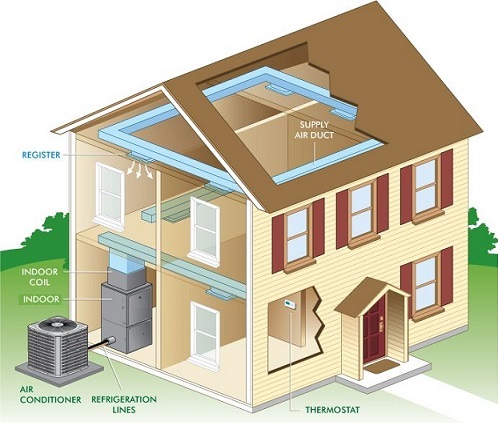 PREV:Chilled Water Air Handling Unit
NEXT:Water Cooled Scroll Chiller & Heat Pump